Setup Pagerduty¶
Create Pagerduty Routing Key¶
Using these steps. Please note down the pagerduty routing key
Insert Pagerduty Routing Key¶
On the Axonops application menu, select Alert & Notifications -> Integration .
On the Setup menu, move the cursor over the pagerduty icon and click on the Add symbol.
Add Routing Keys¶
Enter Group name & routing key from step 1. and click TEST

Additional Key(s)¶
To add additional routing keys click on

, enter the additional routing key and click TEST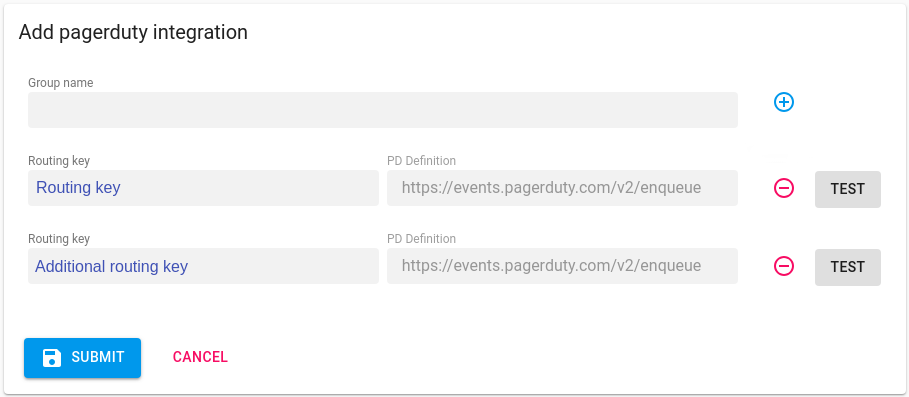 Click SUBMIT and close the pop-up form, on the Integrations Menu the Pagerduty Icon should now read Installed.
Remove a key¶
To remove any routing key click on

Edit Routing key(s)¶
Remove Routing key(s)¶
To Remove pagerduty groups move the cusror over the pagerduty icon click on the Delete symbol and Confirm